Welcome to the official website of

Magdalena Pawlisz, born February 10, 1990 in Gdynia, Poland, is an orchestral conductor for both operatic and symphonic repertoire. Her interests are focused around the two antipodes of late 19th century music: Johannes Brahms and Richard Wagner. From her native music she promotes Grażyna Bacewicz, Mieczysław Karłowicz and Karol Szymanowski.
In the 2018/19 and 2017/18 season she has worked as an assistant conductor at the Mainfranken Theater Würzburg (Twilight of Gods/Wagner, Nixon in China/John Adams). Magdalena has performed as a guest conductor with the Neubrandenburgische Philharmonie, Brandenburger Symphoniker, Preußisches Kammerorchester Prenzlau and Orchestra da camera di Voghera.
Magdalena holds a BA degree in violin and a MA degree in conducting, which she obtained in 2017 at the University of Arts in Berlin. At present she is pursuing her Doctorate of Arts dissertation studies in Conducting at the Academy of Music in Krakow. 
Recordings
Photos
photo credit: Mario Pastorello

photo credit: Łukasz Chudzik

photo credit: Foto Miruś

photo credit: Tomasz Trocha‌
‌
Biography for media
Press release
An internship at the Gothenburg Opera
The Swedish-Polish Bulletin, Spring 2019
Peter Eklund, The networking gave an opportunity for an internship in Gothenburg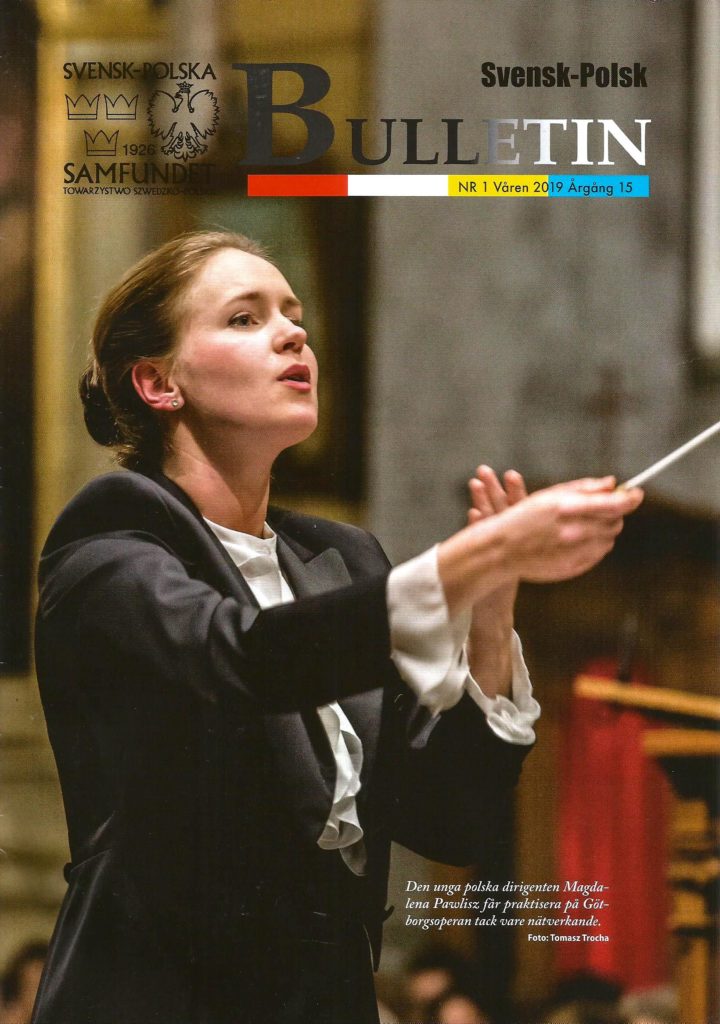 XXXI. Christmas concert in Voghera
La Provincia, 15.12.2018
Serena Simula‌, Polifonica, il concerto in Duomo. Tradizione e qualche sorpresa


International Conducting Academy Berlin
Tagesspiegel, 21.07.2016
Constanze Beger, Alles echte Handarbeit